Download Brochure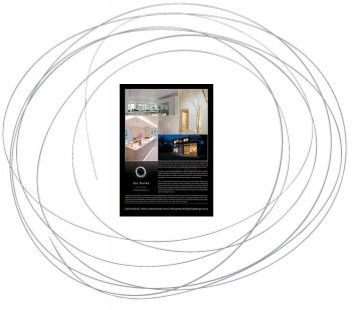 Bespoke Glass Tree Light
The brief on this project was to create a unique lighting feature for a wall some 6M high.
Numerous ideas were discussed with the client and in the end it was thought having a single bespoke light was the solution.
The house is situated within the New Forest and the clients decided that they would like to bring the forest theme into the design. The initial design was devised on a piece of paper by the clients.
Since the house already had a contemporary feel, it was decided that the light should also be contemporary in design and materials. The clients had already seen and admired some work previously, by leading British glass-blower Neil Wilkin. Neil was commissioned by the clients to design and manufacture the tree for them.
With the design and manufacture of the tree in hand, it was up to us to turn the sculpture into a light. Working with Neil, we explored various options including conventional lighting and integrating high power LEDs into the fixture. Because of the size, heat and maintenance issues with these options, they were soon disregarded. The final decision was to incorporate fibre optics into the structure of the tree and continue them out of the bottom of the trunks and under the ground in duct work to a projector hidden away in a nearby cupboard. This would mean that all serviceable parts were separate from the tree and that no heat was produced from within the sculpture which may effect the glass flowers.The flowers are lit by a 150W HIT projector via 375 individual 1mm diameter strands of glass fibre, thread through the hollow stainless steel branches.
The final result was a stunning stainless steel and glass "Tree" which appears to grow out of the floor and up the wall. As the light permeates the petals it casts patterned shadows across the ceiling. The result is a truly unique one off.
Services provided:
Fibre Optic lighting system design
Fibre Optic system assembly
Fibre Optic Installation
Project management