Download Brochure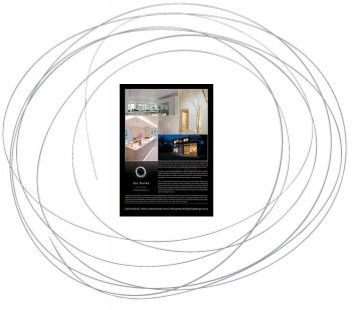 Joe Burke Lighting Design
Joe Burke lighting design is an independent consultancy, providing professional and creative lighting design solutions for domestic, residential and commercial projects.
Our aim is to produce innovative, well considered solutions that meet the brief and truly enhance the space. Providing both interior and exterior lighting design solutions, with each design providing the perfect balance between function, aesthetics and budget.
We all accept the practical importance of light, but we must also appreciate its creative potential. The right lighting can make or break a project and be the difference between a dull, boring space and one that is sparkling with life; good design can enhance functionality, ambiance and ultimately your enjoyment of your interior and exterior spaces.
In developing a concept that works as an integral part of the architecture of the space, attention to the design brief, energy efficiency, ease of operation and the maintenance of the overall lighting scheme is important to the overall project's success.
Appreciation of the role of lighting in architecture, internally and externally, and the extensive experience and knowledge acquired throughout our years of experience strengthen the creative offering.
If you are considering a new build, renovation, an extension, or simply a make over, we can help to ensure you make the right decisions on lighting. We will tailor a design service to suit your needs and budget, from advising on individual light fixtures, to a complete whole building design, supply and installation.
To find out more about the lighting and smart home technology services we offer and how they can help you, please feel free to contact us on 01590 427 590 or alternatively you can enquire online here.